3CX Phone System

Unified Communications for Every Business
3CX includes a full suite of unified communications features without the need for additional downloads, add ons or purchases. Integrated, WebRTC-based video conferencing via an open-standards browser or through the iOS/Android clients allows for face-to-face meetings to take place wherever you are. Productivity boosting features such as Presence, corporate chat, whiteboard, screensharing and more allow for employees to collaborate better and work more efficiently.

The Self-Managing PBX

3CX makes management of your office phone system a walk in the park. Ongoing maintenance is reduced to almost nothing with automation of everyday tasks and the ability to monitor critical processes from a single dashboard in the management console. Updates to the PBX as well as certified firmwares are automatically downloaded and can be deployed network-wide in just a few mouse clicks. Plug & Play compatibility with IP phones and SIP trunks ensures simple setup and scalability. Elimination of tedious management tasks frees up administrator's time and the modern, intuitive, user-friendly management console makes configuration pain-free and effortless.

Safe, Secure, Straightforward

We have integrated the most advanced and up to date security protocols and technologies into 3CX, safeguarding your communications against all types of attacks. The PBX offers easy to enable and manage security features such as IP blacklisting, SRTP encryption, automatic detection of SIP attack tools, provisioning of phones through HTTPS, SSL connectivity and an A+ rating from SSL Labs to boot. All of this is combined with bulletproof web server configuration for your peace of mind.

One Extension, Endless Possibilities

Softphones for Windows and Mac and smartphone clients for iOS and Android work seamlessly in conjunction with the Web Client for unbeatable connectivity and mobility. Users can make and receive calls, view the presence of colleagues, schedule conferences, take part in web meetings, transfer calls and more all from the palm of their hand. Integration of PUSH technology means never missing a call again whilst saving on battery usage.

All of Your Apps Working Together

Integration with your other applications is easy; connect 3CX with popular CRMs such as Salesforce, Google Contacts, Office 365 and more. Employees can save time and increase productivity with call pop-ups, journals and more by working seamlessly across apps. What's more, the 3CX ClicktoCall Chrome extension allows users to dial numbers from any website or CRM system by simply clicking on the highlighted phone number.

Cut Costs, Boost Profits

Save on your office phone bills and eliminate interoffice call charges by connecting remote branches and allowing remote workers to use their extension wherever they are. Additionally, as a software PBX, 3CX allows you to install the phone system on your existing hardware, eliminating the cost of pricey black box appliances and servers. What's more, travel costs are no longer an issue; employees can hold face to face web conferences at the click of a button rather than attend meetings on location.
Try out 3CX today – deploy on-premise on Windows or Linux or in the cloud with Google, Amazon, 1&1, OVH or Openstack for a flexible and cost effective Unified Communications solution. Install in your own cloud account and retain control of your PBX.
---
Yealink Phones

Yealink and 3CX have worked together closely to create a solution that allows users to control their IP Phone from their desktop, providing massive productivity gains. Yealink and 3CX can now provide seamless CTI desktop integration with all Yealink IP Phones and the 3CX Phone System. This partnership also gurantees full interop between 3CX and Yealink products, giving partners and customers peace of mind. All new products are fully tested and validated by 3CX before their release, guaranteeing there are no compatibility issues when using Yelink IP phones with 3CX Phone System.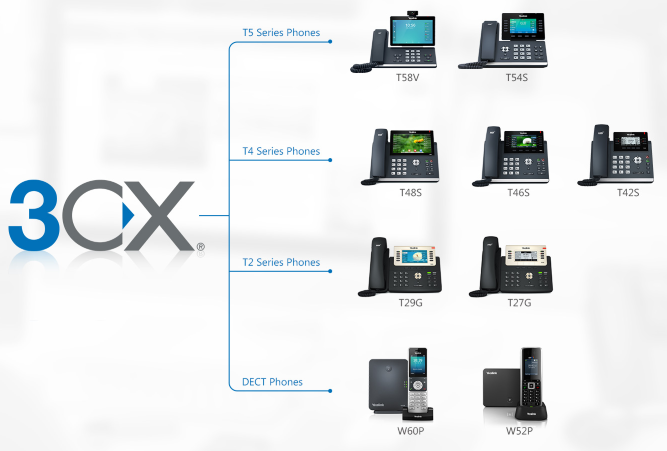 ---
VOIP Services/Partners
Services provided by local and national partners. We will coordinate service installations and ensure your migration to a VOIP Telephone service is trouble free.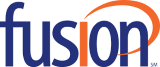 FusionSIP is the best and most common method for connecting your IP-enabled PBX to the public telephone system via your broadband connection, eliminating the need for traditional phone service. FusionSIP has enabled businesses of all sizes to save up to 50% on their monthly service compared to a traditional ISDN-PRI or analog phone lines. Fusion ensures optimal performance by closely managing their voice-optimized network for exceptional reliability, availability, security, and quality of service.
With the successful completion of the interoperability testing, Fusion is now be available as an IP solutions provider within the 3CX Phone System via the 3CX Management Console. 3CX customers will benefit from Fusion's robust, carrier-grade network designed to maximize reliability, performance and scalability.

3CX is a great phone system. VoIPTools' solutions expand the capabilities of 3CX to ensure you get the most out of your 3CX investment andmakes a great PBX even better. www.voiptools.com